LANCEHEAD F1 PACKAGE
$2,495.00
Lancehead F1 is simply the most compact high-performance crossbow on the market. Torsion Drive™ packs stunning knock-down power into pin-point accuracy with the toughest limbs in archery. U-Tune™ integrated tuning system will keep you in the field and out of the repair shop. Paired with CamoSwap™ interchangeable camo parts, the Lancehead F1 is the world's first hunting-grade crossbow!
the lancehead f1
package specs
Components
Lancehead F1
Precision Machined, Tuned & Fully Assembled in USA
Scope
Hawke XB30 Compact 1.5-6x36 Illuminated Reticle
Trigger
TriggerTech Frictionless 2.5 Single Stage
Cocking Device
CarbonExpress Quiet Crank
Quiver
Side Mounted & Detachable
Arrows
3 Element Bolts + 1 Decocking Bolt
Tuning Kit
Pocketsize Tuning Kit Changes/Tunes String & Cables
Sling and Mounts
Custom Lancehead Sling and Mounts
Dimensions
WIDTH 3.9" (Uncocked & Cocked)
LENGTH 35.5"
POWER STROKE 24"
DRAW WEIGHT 170lbs
WEIGHT 9.9lbs (w/out accessories)
Power & Speed*
370 FPS
325 grain 99FP KE (bolt w/ 75gr point)
360 FPS
350 grain 101FP KE (bolt w/ 100gr point)
Accuracy*
X-Ring groups at 50 yards
*Performance is measured during factory testing. Your results may vary due to: arrow specs, measuring equipment, environmental conditions, etc.
RELIABILITY IS
EVERYTHING IN
Easy to cock,
aim and carry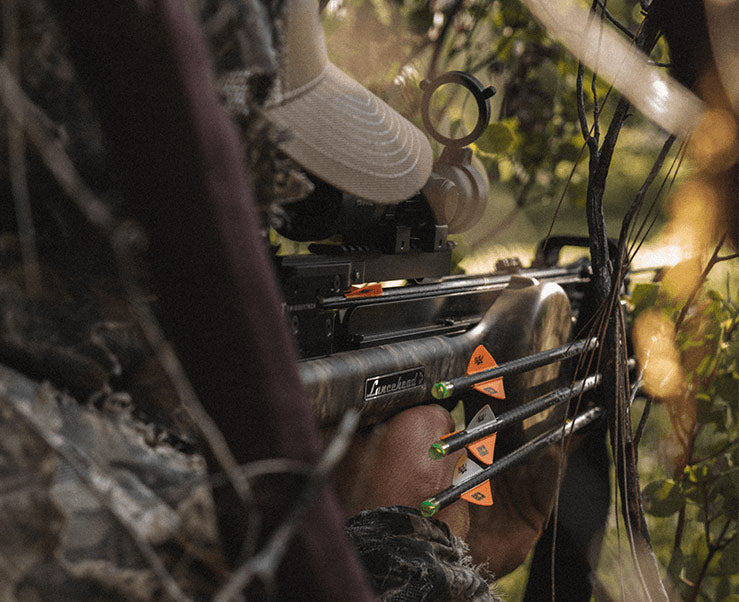 Our Torsion Drive™ system delivers smooth power with relative low poundage and a longer power stroke than any conventional crossbow.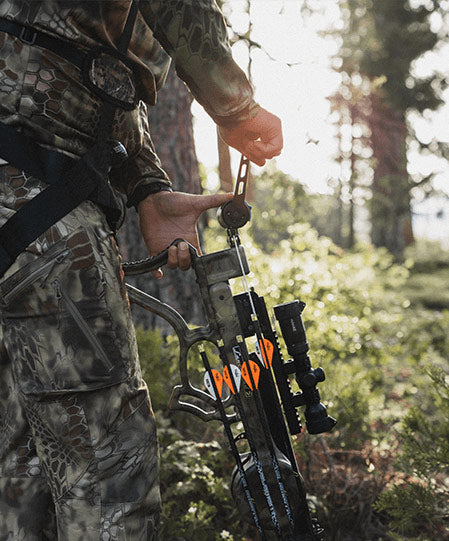 At 3.9" wide, the Lancehad F1 generates remarkable power using little space. Torsion Drive™ micro limbs store more power, in less space than any conventional crossbow - making the F1 the most compact crossbow on the market.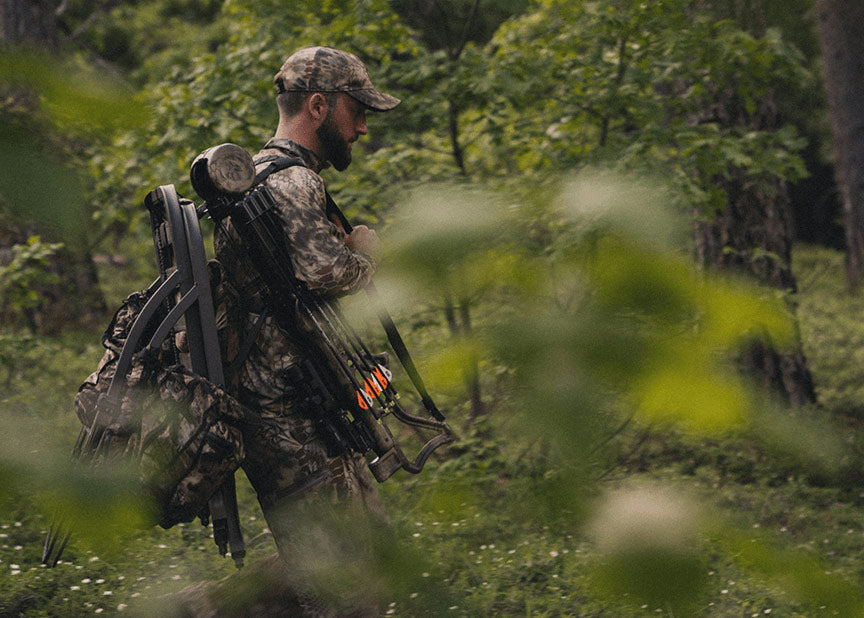 "Shoulders like a rifle-- sounds like a recurve."
ROBERT FOWLER
"Shoots as smooth as silk."
WARD KESSLER
"This gem keeps me in the in the hunt and out of the shop all season."
RUSSELL IRISH